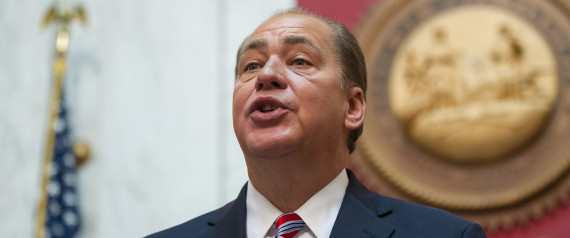 West Virginia Gov. Earl Ray Tomblin (D) vetoed a bill Friday that would have eliminated the permit requirement for concealed carry, citing the concerns of law enforcement officers.
The bill was passed out of the Republican-controlled state legislature, and would have ended a state law requiring anyone over the age of 21 to have a permit and undergo safety training to legally carry a gun that's not visible. Gun rights supporters say the requirements are costly, time-restrictive and infringe on Second Amendment rights.
"Throughout my career, I have strongly supported the Second Amendment, as demonstrated by my repeated endorsements and high grades from the National Rifle Association," Tomblin wrote in a statement. "However, I must also be responsive to the apprehension of law enforcement officers from across the state, who have concerns about the bill as it relates to the safety of their fellow officers. It also would eliminate the required gun safety training courses for those applying for a concealed carry permit. In light of these concerns and in the interest of public safety for all West Virginians, I have vetoed Senate Bill 347."