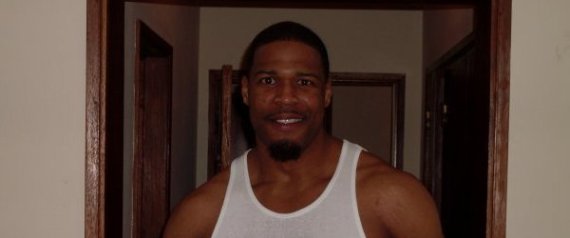 Jonathon Walker
Huffington Post
In the quiet of a pre-dawn Saturday on a dead-end street, a father came home and shot his family in their heads, leaving women in three generations dead and a wounded 12-year-old girl calling 911, police said.
"What I did, I cannot come back from," Jonathon Walker told his brother by phone soon afterward, police said. And Walker did not come back - police said he killed himself in his car on a desolate street a few miles away, ending a burst of violence that stunned relatives who said the family hadn't shown signs of trouble.
The 34-year-old security guard had killed his 7-year-old daughter, Kayla Walker; his 31-year-old girlfriend, Shantai Hale; and Hale's mother, Viola Warren, 62. His and Hale's older daughter, whom a relative identified as Christina Walker, was hospitalized in stable condition, police said.
Investigators were trying to trace Walker's movements before the shooting as relatives struggled to comprehend shootings that struck them as inexplicable.
"I can't believe this happened. I can't believe this happened," Doreen Warren, the eldest victim's mother, sobbed by phone.
While Chief of Detectives Robert Boyce said police had taken reports for domestic incidents at the home in 2005 and 2006 for "nominal matters" and Walker had been arrested twice in now-sealed cases, relatives said they weren't aware of any family strife or concerns about Walker.