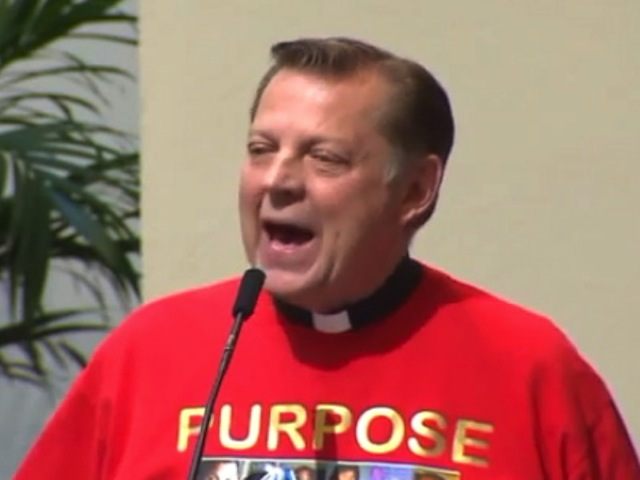 Fr.
Michael Pfleger
Fox
A face-to-face showdown between one of Chicago's most outspoken anti-gun lobbyists and the Illinois State Rifle Association took place Thursday night.
A little more than a week ago, Father Pfleger called out the NRA saying the gun group had blood on its hands because of the violence in Chicago and elsewhere.
So, dozens of NRA members and other gun rights supporters turned out to hear what Father Pleger had to say, and they were not pleased.
"We should ban assault weapons in America. We should ban high capacity magazines in America. We should title guns like cars in America," said Father Pfleger of St. Sabina Church.
Father Pfleger was fired up as he called for more restrictive gun laws as one way to help quell the violence that has become an epidemic in Chicago. He also called out the NRA and the Gun Lobby for blocking tougher laws that Pfleger says shows those groups are more interested in profits than in making the streets safer.
"And when the gun manufacturers make less money, the gun lobbyists get paid less money. So that's why they don't want responsibility. That's why they don't want to stop easy access. Because it's a business and nobody wants to touch the money. Well, the hell with the money. Life is more important than money," Father Pfleger said.