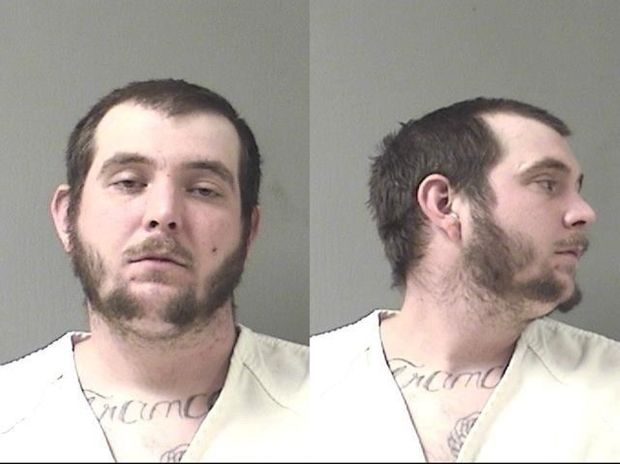 Christopher Ryan Gross
Local news reports
A man arrested on suspicion of accidentally shooting his girlfriend in the chin made an initial court appearance Thursday on a charge of criminal endangerment.
Yellowstone County sheriff's deputies arrested 27-year-old Christopher Ryan Gross Wednesday night after responding to a call in Lockwood of an accidental shooting, according to Sheriff Mike Linder.
He later told the deputy he is a disabled veteran and was very upset at the government. Gross went on to say that he called a local television station to talk about his experience in the military and, in order to make a statement to his girlfriend, grabbed a handgun from the kitchen, according to charging documents.
He didn't check to see if the gun was loaded, and while sitting on a couch and swinging the gun up and down, it went off with a round hitting his girlfriend, the affidavit states.
A preliminary breath test also revealed that Gross had a blood-alcohol level of 0.220 percent, according to charging documents.