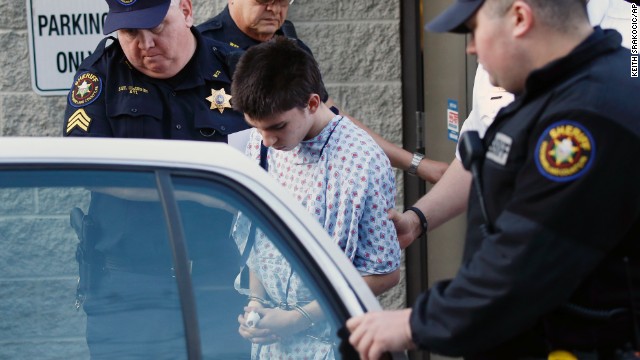 CNN
Wednesday's violent spree at the suburban Pittsburgh school ended with 20 students and one adult with stab wounds, according to police. Yet even as one doctor from Forbes Regional Hospital in nearby Monroeville described some of their injuries as life-threatening, another from the same facility said he expects all the victims to survive.
The fact that their prognosis wasn't worse and the fact that there weren't more victims are tributes to an assemblage of people who made a difference in ways big and small. These people stepped up in the face of confusion and terror to help each other, doing everything from pulling a fire alarm to tenderly nursing victims' wounds, to subduing the alleged attacker, Alex Hribal, 16, to now rallying to provide comfort to their neighbors.
One of the laughable arguments often proffered by the gun-rights fanatics is that if guns were completely banned unstable people would commit just as many murders and do just as much damage with knives or baseball bats or any other killing instrument. It's not about the tool, they say, it's about the person.
Well, when Adam Lanza did his thing, 28 people ended up dead and only 2 wounded (I think that's right). Young Alex Hribal wasn't able to rack up such a satisfactory tally in his attempt at infamy. He wounded about 20 people and killed none.