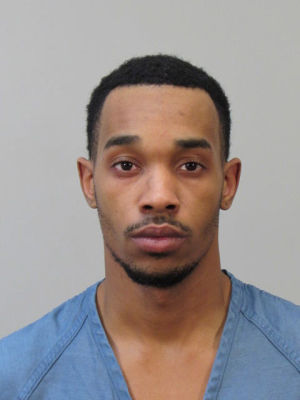 Christopher L. Jackson Jr.
Local news
A man who told police that he accidentally shot a friend through the seat of a car Friday after he dropped a gun was charged Tuesday with first-degree reckless injury.
Christopher L. Jackson Jr., 20, of Fitchburg, also was charged with carrying a concealed weapon and possession of a firearm by a person adjudged delinquent of a felony.
According to a criminal complaint, Jackson was in the back seat of a car in the parking lot of Auto Zone, 4627 Verona Road, when, he told police, he dropped a gun he was carrying, causing it to go off when it hit the floor of the car. He denied pulling the trigger on the gun, the complaint states.
According to the complaint:
Jackson told police that after the gun went off, his friend Adonis Sarrios-Reyes, 20, who was struck by a bullet, screamed and told Jackson, "You shot me bro," and asked him to call an ambulance.
But Jackson said he was "panicking," and told the driver of the car, Darryl Gobermann, to call the ambulance because he had to leave. Jackson ran, but was arrested a short time later by Fitchburg police.