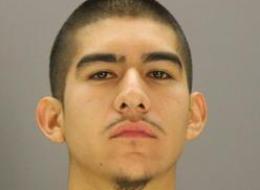 Huffington Post
A man shooting at targets in his backyard was arrested after he accidentally hit a 9-year-old girl in the head, police in Texas say.
Cristian Manzano, 20, was firing a gun on Saturday morning when a bullet shattered his neighbor's kitchen window and struck the girl, the Dallas Morning News reports.
Manzano has been charged with causing serious bodily injury to a child and discharging a firearm in city limits.