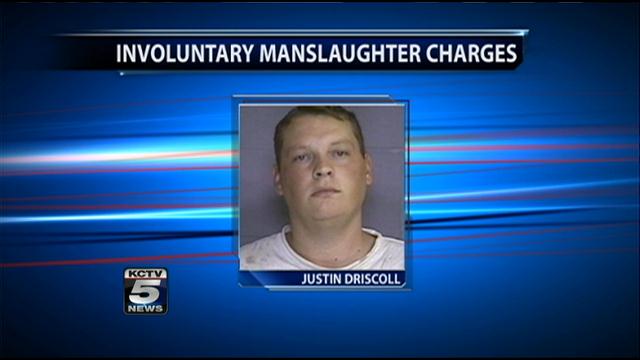 Local news reports
A Leavenworth man was sentenced Friday to 38 months in prison for accidentally killing a friend during an early morning swimming trip.
Justin Driscoll, 27, pleaded no contest in November to involuntary manslaughter for shooting Dick Mathis, 30, in the face.
Driscoll told officers that while driving to a park he tried to hand a gun to Mathis, not realizing the gun was loaded. Then gun discharged.
"I didn't know the clip had been put back in the gun," Driscoll told investigators, according to the Leavenworth County Attorney's Office.