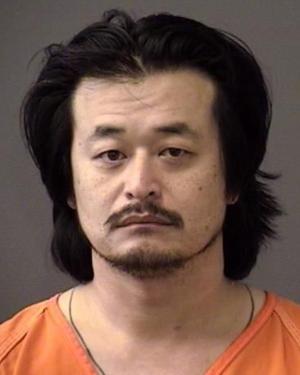 John Hyon Dust
Local news report
A Killeen man charged with fatally shooting another man outside his home Friday is claiming the shooting was accidental.
John Hyon Dust, 40, was charged with manslaughter after police said he shot 41-year-old Danny Mac Carruthers of Harker Heights in the face Friday afternoon. The shooting occurred outside Dust's home while Carruthers was sitting in a vehicle in the driveway in the 600 block of Turkey Trot Road in Killeen.
According to an arrest affidavit, Dust told police he saw Carruthers in his driveway and "didn't want him there." Dust said he grabbed his pistol, went outside and told Carruthers to leave his driveway.
Dust said he was pointing the gun at Carruthers and "trying to scare him" when the gun went off. Dust also said he knew the gun was loaded and he fired a warning shot in front of the car immediately before Carruthers was shot, according to the affidavit.
Dust told police he called 911 immediately after Carruthers was shot.
Killeen police responded to the scene to find Carruthers bleeding heavily from a wound to the face, but still breathing. He was taken to Scott & White Hospital in Temple, where he died early Saturday morning.
Dust told police Carruthers never left his vehicle, and the entire incident lasted about 15 seconds.
Dust was arraigned on a second-degree felony charge of manslaughter by Justice of the Peace Garland Potvin on Saturday. Jail records showed he was still in custody in Bell County Jail on $1 million bail as of Monday afternoon.
Both Dust and Carruthers had previous run-ins with the law.
Dust, identified as a bartender for Whiskey Creek Saloon in Harker Heights and co-founder of a local food truck business on social media, was arrested in March after Killeen police said they found about 9 ounces of marijuana in his possession during a routine traffic stop. Court records showed Dust was indicted on a state jail felony drug possession charge in connection with the arrest, and the case appeared to be ongoing at the time of the shooting.